Its official, Tom Brady and Gisele Bundchen have split up after more than 10 years of marriage. Brady and Bundchen first met only a blind date set up by their mutual friends in 2006, Budchene who just got out of a long relationship with Leonardo DiCaprio said she has been on a a blind date set up by her friend because they don't want her to be single, the date with Brady was the third blind date and from the first the first moment they met, she fell for his beautiful smile, from that day the two never stopped talking. Brady said for him, he thought she was the most beautiful woman he had ever seen and she was someone he can see himself with forever.
Just after the couple started dating, Brady found out his ex was having his child and she's 2 months pregnant. It was tough time for them because they just started dating, but the situation brought them closer so it was a blessing in disguise. Because of the way he handled the situation then, she said he fell more in love with him because she can see that he's a really good person. In 2008, the couple came together to the met gala for the first time as a couple,8 months later, Brady proposed. They got married two months later at a Catholic church in Santa Monica, only their parent and Brady's son were present for the ceremony, Brady said it was a really intimate ceremony because that was the way wanted it. The couple later threw another party a few months later to celebrate their wedding with 40 people that comprises of their extended family only.  Brady believe the wedding day is for the couple, so you have to do whatever you want for you.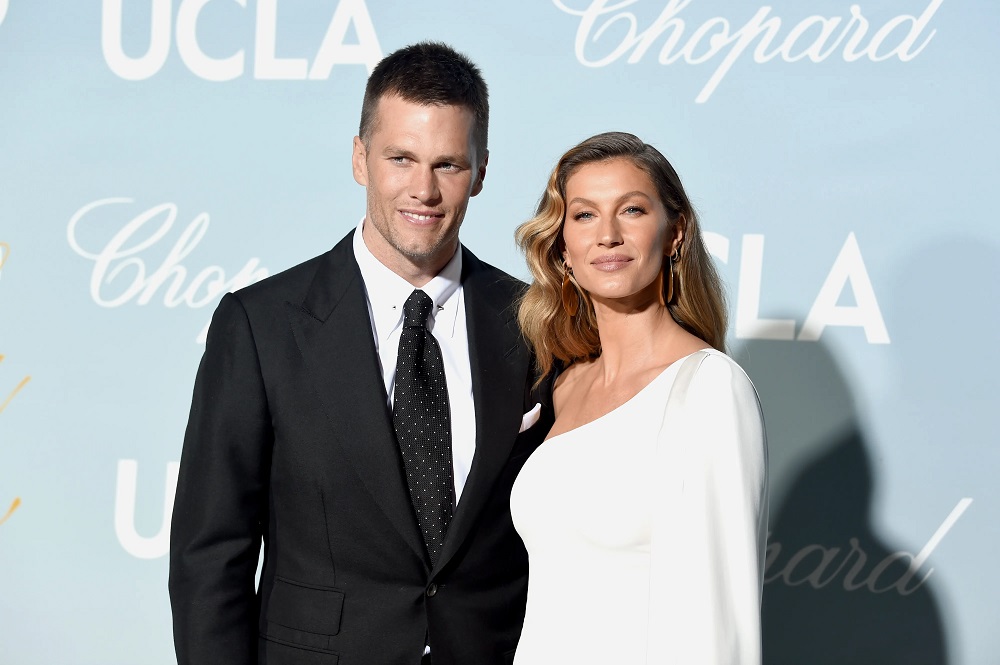 Rumor the couple having problem in their marriage started in 2015, Brady denied it saying, his family is everything and he's lucky to have found a wife who is his biggest supporter and he's also her biggest supporter, so he will never jeopardize it. In 2013 rumor of Brady retirement was going around, Budchen said retirement is Brady's decision and he will support whatever decide to do. She said she will never force him to make any decision or make is decision for him ever. In 2020 the retirement rumor didn't stop but Brady left the league to join the Tampa Bay Buccaneers.
In 2021 Brady it's difficult to balance football and family, so his has been understanding, she holds down the home front during football season. Earlier this year, the couple were said to have separated, there were picture of Budchan spotted without her wedding ring. The couple later spoke up about their decision to go their separate ways, they will continue to share the custody of their children, in the statement posted, the couple said they came to this decision with no bad blood, everything was settled amicably.